Bombay (Mumbai), India
Bombay is a rich city of contrasts. Its diversity is manifested in its collection of Western-style skyscrapers and historical buildings and temples. At Chowpatty Beach visitors will find the atmosphere festive and the bright fabrics and crafts tempting. Tours also highlight the 1911 Gateway of India, the Prince of Wales Museum, Marine Drive, the Towers of Silence and the Jain Temple. Or take the launch to Elephant Island to see the sixth-century temples carved out of rocks.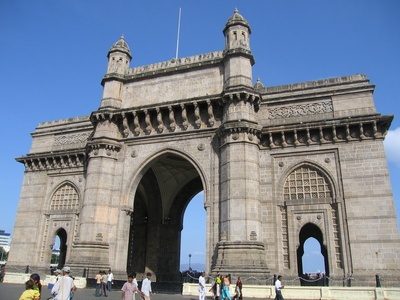 Language: English, Hindi
Currency: Indian Rupee (INR)
Driving Directions and Parking Information
Indira Docks
Mumbai Port Trust
Mazgaon, Mumbai, Maharashtra 400001, India
Indira Docks is located approximately an hour from Chhatrapati Shivaji International Airport.
Leave the airport and turn right to stay on Sahar Elevated Rd for 2.6km. Use the right lane to merge onto Western Express Hwy, keep right to stay on the highway for 2km, then use the left 2 lanes to take the exit toward Hans Bhugra Marg/Santacruz - Chembur Link Rd for 1km. Turn left onto Hans Bhugra Marge/Santacruz - Chembur Link Rd for 1.5km, then turn right onto CST Road/Santacruz - Chembur Link Rd for 2km. Keep right to continue on Bangalore - Mumbai Hwy/Kurla - Kalina Flyover/Mumbai - Pune Hwy/Santacruz - Chamburg Link Rd for 4km. Turn right onto Bangalore - Mumbai Hwy/Ghatkopar - Mankhurd Link Rd/Jeejabai Bhosale Marg/Mumbai - Pune Hwy and continue straight until you reach Eastern Fwy in 1km. Continue onto Eastern Fwy for 15km, then take the exit toward Mansion Road. Continue on Mansion Road for 2km to Indira Docks.
Bombay (Mumbai), India Weather
Jan
Feb
Mar
Apr
May
Jun
Jul
Aug
Sep
Oct
Nov
Dec
High
82
86
90
94
98
97
93
92
91
88
84
82
Low
70
72
76
80
83
82
80
79
79
77
74
72
Jan
Feb
Mar
Apr
May
Jun
Jul
Aug
Sep
Oct
Nov
Dec
High
28
30
32
34
37
36
34
33
33
31
29
28
Low
21
22
24
27
28
28
27
26
26
25
23
22
Jan
Feb
Mar
Apr
May
Jun
Jul
Aug
Sep
Oct
Nov
Dec
Inches
1
0
0
0
2
2
4
5
5
11
13
5
Centimeters
3
0
0
0
5
5
10
13
13
28
33
13
Jan
Feb
Mar
Apr
May
Jun
Jul
Aug
Sep
Oct
Nov
Dec
Percent
90
90
90
88
77
68
77
79
86
90
91
90