Osaka, Japan
The city possesses a plethora of museums, with focuses ranging from ethnography to art to natural history. Osaka Castle is regarded by locals and visitors alike as a historical and cultural symbol of the city that is not to be missed. Unforgettable are the various types of bridges that span Osaka's waterways and the many sloping roads throughout the metropolis. Sky-scraping landmarks like the Tsutenkaku Tower, the WTC Cosmotower and the Floating Garden Observatory are interesting sights from ground level, but they offer spectacular views from their top stories. Adventurous types may want to brave the Tempozan, the world's largest Ferris wheel.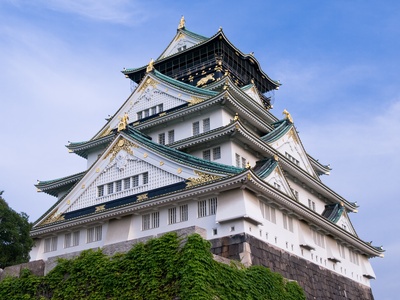 Language: Japanese
Currency: Japanese Yen (JPY)
Driving Directions and Parking Information
Tempozan Pier- Osaka
Kaigandori 1-7
Minato-ku, Osaka (Adjoining Chikko Street)
Japan 552-0022
Tempozan Pier is located in the southwest part of Osaka city. The nearest subway station is Osaka-ko, at the Chuo line of the Osaka subway. Nearby landmarks are the Kaiyukan Aquarium and the large ferris wheel at the Tempozan Market Place (Bay area).
Driving from Kansai International Airport:Get on Kansai International Airport Link Bridge. Drive from Kobe Expressway No. 4 Gulf Coast Line to Osaka City Minato City. Take exit City Takatenbo Castle from No. 16 Hanshin Expressway Osaka Port Line. Take Sumida/National Route 172 to your destination.
Driving from Itami Airport: Drive Hanshin Express way (Ikeda line No 11 Osaka-ko line No 16) to the Tempozan exit. Turn right at the Yawataya intersection then straight to the Chikko Higashi intersection. Turn right then straight to the Tempozan terminal.
Driving from downtown: Drive Sennichi mae Dori street to West.. Across Taisho Bridge. Pass Osaka Dome (on your right), turn left at the Sakaigawa intersection. Straight forward on Minato dori and then turn right at the Chikko Higashi intersection. After turn right just straight to the Tempozan Terminal.
Osaka, Japan Weather
Jan
Feb
Mar
Apr
May
Jun
Jul
Aug
Sep
Oct
Nov
Dec
High
47
48
54
66
74
81
86
91
83
72
63
53
Low
33
34
39
49
57
66
74
76
69
56
46
37
Jan
Feb
Mar
Apr
May
Jun
Jul
Aug
Sep
Oct
Nov
Dec
High
8
9
12
19
23
27
30
33
28
22
17
12
Low
1
1
4
9
14
19
23
24
21
13
8
3
Jan
Feb
Mar
Apr
May
Jun
Jul
Aug
Sep
Oct
Nov
Dec
Inches
2
2
4
5
5
8
6
4
7
5
3
2
Centimeters
5
5
10
13
13
20
15
10
18
13
8
5
Jan
Feb
Mar
Apr
May
Jun
Jul
Aug
Sep
Oct
Nov
Dec
Percent
74
75
76
76
79
81
85
81
83
82
80
76